바로가기메뉴
---
---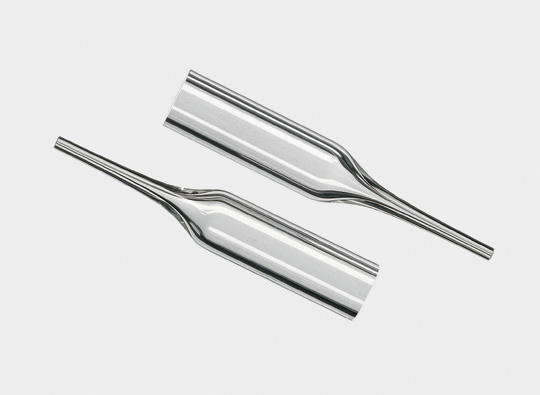 Our highly versatile glass nozzles are also suitable for high-pressure applications.

Because glass nozzles are simply large micropipettes, they have similar characteristics. Their flexible design enables them to be adapted to practically every application.
For example, nozzles with very short or very long tips with a uniform internal channel can be manufactured. Similarly, the nozzle diameter is freely selectable. The workpiece holders for shaping the tips range from 1,5 mm up to 10 mm.

The nozzles can be adapted in various ways. Apart from standard plastic Luer connectors for outlet diameters between 1 and 2 mm, sealing beads for Swagelok couplings or customer-specific sealing systems can be provided.
Very small nozzles can also be supplied with closed tip to prevent the fine opening from being contaminated.
---
오늘 본 상품